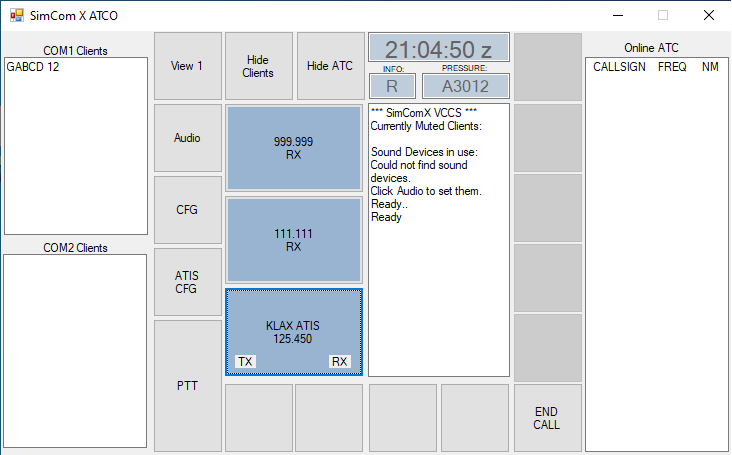 Alpha version available!
Download the SimCom X ATCO client here.
For use with the SimCom X Pilot client, the SimCom X ATC Client mimics a VCS (Voice Communication System) found in Air Traffic Control units. The system provides a way to not only communicate with aircraft using the SimCom X Pilot Client, but users are also able to conduct phone calls to other controllers using the ATC client in order to Co-ordinate. The SimCom X ATCO client also includes an ATIS enabling pilots using the SimCom X Pilot client to tune to the Controllers ATIS frequency and receive the latest Airfield information.